Councilor Kayabaga advocates London's underrepresented voices from the news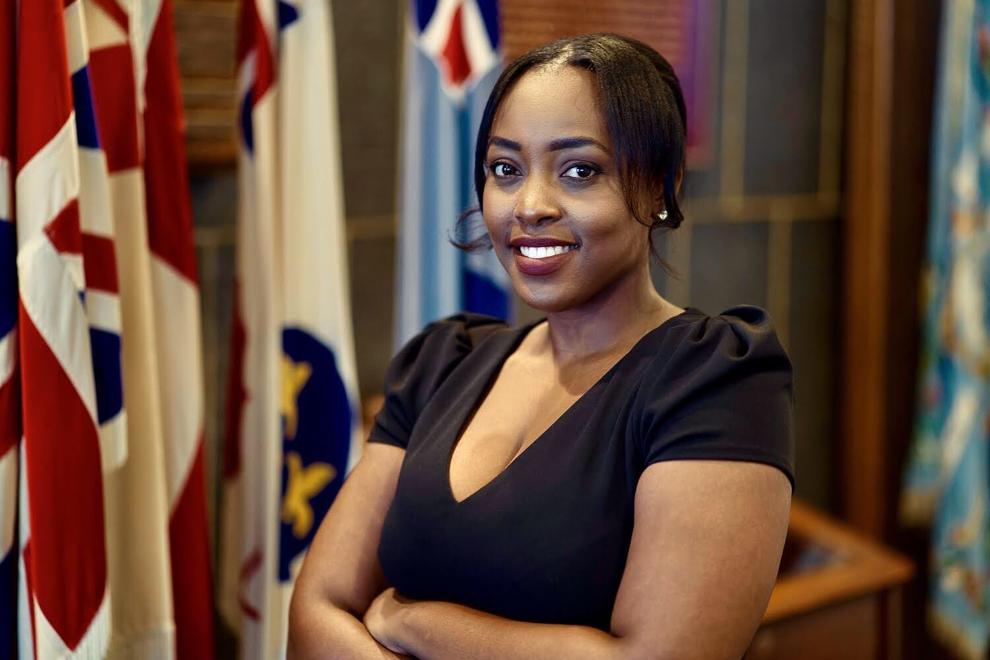 London's Ward 13 councilor Arielle Kayabaga

Courtesy Arielle Kayabaga

Councilor Arielle Kayabaga, the first black woman on the London City Council, has her sights set on federal politics to represent marginalized voices and pave the way for young people, women and people of color in leadership positions.
Kayabaga is currently serving in her first term as Councilor for Ward 13 in London, representing the areas of central London south of Horton, Wharncliffe Road North and Riverside Drive. She also recently announced her next political move: apply for the federal liberal nomination in West London.
"I just see this as an opportunity for myself to … stand up for the City of London and all Canadians across the country," said Kayabaga. "[I want to] Make sure our voices are represented when we talk about political reform, be it from the perspective of a young person, a university student, a black woman or a single mother. "
"I look forward to sitting at the table and then promoting London and everyone I represent in my identity," she said.
Kayabaga has long been a champion for underrepresented communities in London. At the age of 27, she decided to run for London City Council to bring about change in her community and represent marginalized voices.
"Most of the young people are not represented in these political spaces," said Kayabaga. "Marginalized communities and people of color don't sit at the table. I just had the feeling that I won't keep asking people to represent me if I can put my name in my hat. "
Her offer was successful and Kayabaga was elected in 2018 to become the first black woman on London City Council. She hopes her historic victory will convince other young people, women and people of color to run for government positions.
"There's a saying that if you can see it, it can be you," said Kayabaga. "You have to overcome this first barrier in order to make other people in my community feel that they are represented on this level."
Kayabaga's decision to run for city council was based on her time at Western University. After becoming a mother while studying at York University, Kayabaga returned to London and completed some of her credits through King's University College.
She took the college's Women in Civic Leadership course, which enabled her to shadow a London city council. Kayabaga said when she saw what the city councils were doing and what key conversations and topics they were discussing, she drove her to apply for a job.
Kayabaga is a young student herself, working to bridge the gap between London politics and Western students.
As one of the youngest councilors, Kayabaga said she was working to keep in touch with students in the London community and to represent the needs of young people. She was the keynote speaker at university events and many of the volunteers in her 2018 campaign were Western students.
Kayabaga hopes her advocacy work in London will make students feel more welcome and engaged.
"I hope that [students] Feel welcome in our city and feel that you can stay and help make the city your community and feel heard and wanted, "said Kayabaga. "You have a lot of space to contribute and make a difference."
Kayabaga's broader advocacy goal is to achieve greater equity by ensuring that all Londoners have access to basic needs such as the internet, food, transit, meaningful employment, fair wages and childcare.
As Kayabaga prepares for her first step into federal politics, she is still trying to represent and connect with students at Westerns.
"My door is open when [students are] I'm interested in socializing if they want to contribute to the campaign, as they have done in the past, "said Kayabaga." I'm always open to chat with them and keep building these relationships together. "